We have added a new reward points program at KJV Prepper! For every dollar spent on the site, customers will earn one rewards point. You can then redeem 100 points for $10 off any order. In addition to that, 50 reward points are offered for each new e-mail sign up, first order, or first product review!  This is a great new way we have found to help you save even more on your favorite Truth Dealer, Sober, Live/Love and Jesus Is Lord Witness-Wear, along with all of our other original Christian gear!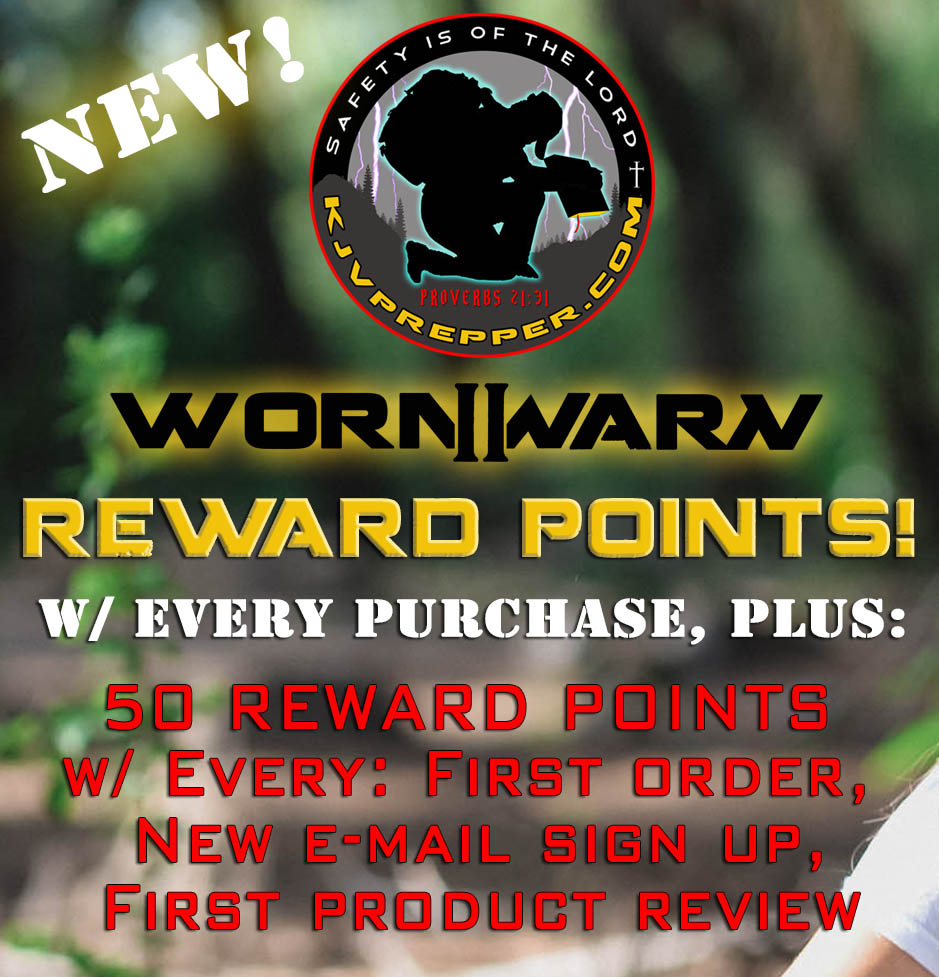 There are a few limits, the points will expire after two months time has passed, and there is a 200 point redemption limit per checkout. Lord willing, this new reward points offer will make shopping for KJV Prepper Christian apparel more fun, and stimulate organic growth for our small business at the same time.
If you have never signed up with your email address, please follow this link to our easy sign up page! You will receive an instant e-mail reply with a 10% OFF code, AND earn 50 reward points right away! We do not blast your inbox every morning. We only offer you exclusive Promo-Codes, announce major sales, and share information about exciting new product releases.
If you are a customer, but you have not yet taken the time to write a review, please do so! Your first review will be rewarded with a 50 point boost!
Brothers and sisters in Christ, please share this post and help us grow our base. We also want to thank you for praying for our business! God bless you! Stay bold for Jesus, and let's get the word out about the love of Jesus Christ!