Description
In John 3:7 the word of God in the flesh, The Lord Jesus Christ declares "Marvel not that I said unto thee, Ye must be born again." Ye plural, all mankind, MUST be born again, or perish.  John 3:3  "Jesus answered and said unto him, Verily, verily, I say unto thee, Except a man be born again, he cannot see the kingdom of God." This simple shirt design will republish that message: Ye must be born again. If anyone asks us what that means, may God help us to be ready always to give an answer, even if that means just getting a Gospel tract in their hands. Here at KJV Prepper, we are all about tactical Bible verse deployment into the cities, towns, and workplace. The back of the shirt gives the solution; Jesus Saves! Time is short, and  The Lord is coming back soon! We must warn the lost to flee from the wrath to come, and assure them that there is HOPE in Jesus Christ for the forgiveness of their sins. The Lord Jesus Christ declares " Marvel not that I said unto thee, Ye must be born again." Luke 13:3I tell you, Nay: but, except ye repent, ye shall all likewise perish. Let's get the WORD out about the love of Jesus Christ!
Gildan Adult DryBlend Shirt is 5.6 oz., pre-shrunk 50/50 cotton/polyester DryBlend technology offers moisture-wicking properties to protect from wetness during tough activity. Other details include double-needle stitched neckline, bottom hem and sleeves, quarter-turned, seamless seven-eighths inch collar, taped neck and shoulders, tagless/heat transfer label.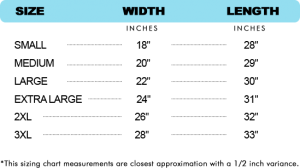 Gildan Ladies' 5.3 oz. T-Shirt 100% preshrunk cotton, double-needle stitching throughout; seamless rib at neck, feminine ½" rib mid scoop neck; side-seamed with slightly tapered Missy fit, and cap sleeves for comfort; taped shoulder-to-shoulder.